Backman Buzz?

If you followed the Queensland Under 18 team last year, it was hard not to notice the big, long curly hair lad, Wylie Buzza, dominating games up forward. That role may be a thing of the past though. Playing for Geelong's VFL side on Sunday, Buzza held a key post down back, and reveled in the role with 11 possessions in the first half alone! Not bad for a big bloke, will be interesting to see if he has found a new permanent home.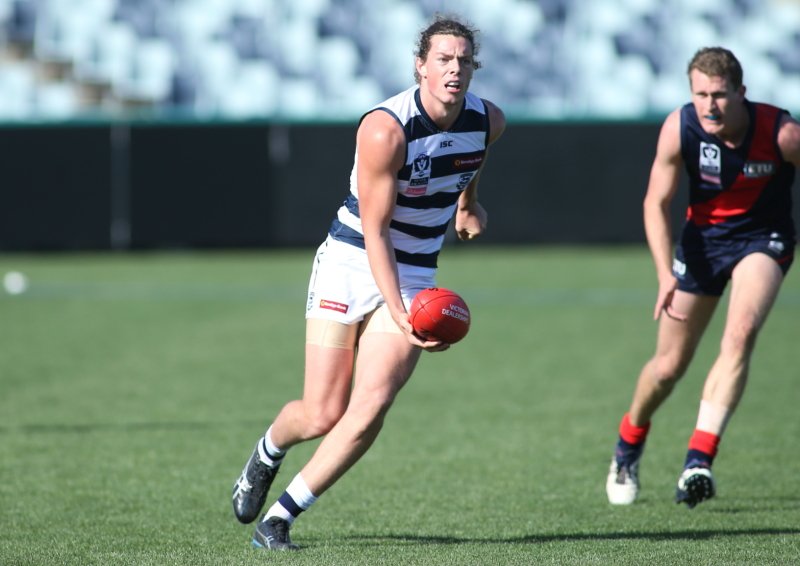 Keaysy
While we are on the topic of last years State Academy graduates, how good was it seeing Ben Keays not only play his first AFL game for the Lions, but also slot his first goal. He went back as cold as ice, with a wet footy that would have felt like a cake of soap, and calmly popped it through the big sticks in the third quarter on Sunday, and didn't the boys get around him!

1/1
Last week I wrote about the new teams cashing in, in round 1 of the QWAFA, so it would be remiss not to give Aspley a plug. They had to wait an extra week to play their first game, due to the bye in round 1, but they didn't let that affect them. They had a big win on the weekend, to go 1/1 in 2016. Look out for them this year, big chance.
Pink for a good cause
This weekend, you'll see all of the Brisbane Juniors Umpiring Group donning a pair of pink socks. It's no conincidence this will take place on the Mothers Day weekend,  as they try to raise money for the McGrath Foundation, and raise awareness about breast cancer. You certainly won't miss them this weekend. To donate, click HERE
Youth Girls giving back
Despite being just one sleep away from boarding a plane to Melbourne for the Youth Girls Nationals, that didn't stop Tahlia Randall and Arianna Clarke from pitching in with their QWAFL teams on Saturday night. Both Randall (Wilston Grange) and Clarke (Coolangatta) pulled on the pink tops to run water, and were both more than encouraging from the sidelines. Those two have leadership written all over them.
---
By Andrew Wiles
Follow @andrewjwiles