The long road to debut

Palm Beach had a kid debut on the weekend by the name of Damian Ashby. The 17-year-old played a blinder on the wing, kicking two goals, and even being compared to Issac Smith from Hawthorn with the way he moves. Now what makes this even more impressive, is the fact that Ashby has a five hour round trip just to get to Salk Oval. The Palmers Island resident, which is in NSW, travels two and half hours to get to the game, plays, and then does it all again to get home. Talk about a long day at the office.
Nice touch
Sometimes, it's the simplest of things that make the biggest impact. When Mt Gravatt ran out on Saturday, they had three strips of tape on their arm, black, yellow and red, to recognise Indigenous Round. It was a small gesture, but a powerful one, and one that everyone at Dittmer Park could see.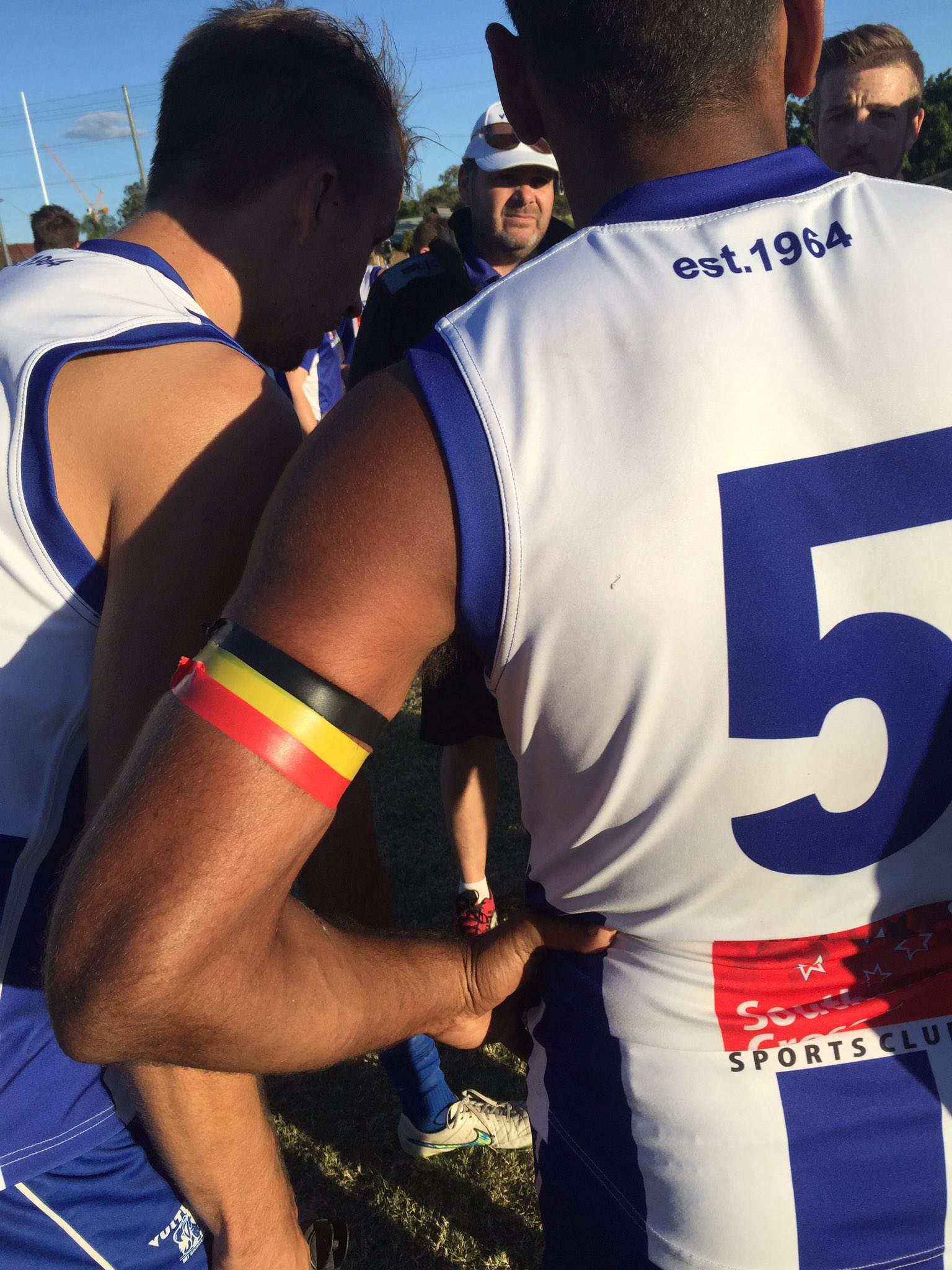 Howarth she doing it?
Most of you will remember the name Kalinda Howarth from the monster torp she kicked at the Youth Girls Nationals earlier this month, but she is back at it again, this time in the QWAFL. Howarth jagged four majors in Coolangatta's win over UQ on Saturday evening, proving that she is more capable of dominating senior games of footy. Scary to think about how good she could be in a few years
The beast
George Hannaford has been in sensational form this year for UQ, but with the final Queensland 23-man squad named on Thursday for the game against the WAAFL, he picked a very good time to play his best game this year, Hannaford strapped the Red Lions midfield to his back, broke an early tag, and went to work. For a bloke well over six foot, he moves so well, wins his own footy, and runs hard. He's hoping it pays off come Thursday when the team is announced.
Coolangatta jumpers
Coolangatta-Tweed donned a special strip on Saturday when they took on Robina, to celebrate Indigenous round, and it looked superb. The jumpers were designed by Stephen Larcombe, with a very special story behind it.
"UGERA" – yoo-ga-ra (goanna)
 The goanna is the totem of the Minjungbal tribe.
3 clans make up this tribe
– Moorung moobar
– Ngnandowal
– Cudgunburra
The tribe was large and resources were plentiful. Using the foods of the saltwater and freshwater in the hills, the area was largely rainforest.
The goanna was strong like the people.

Artist Goompi Ugerabah (English name Stephen Larcombe) 
The Moorung moobar clan is the area on which the team call home.
---
By Andrew Wiles
Follow @andrewjwiles