Labrador go bang
As we've seen already, Labrador haven't mucked around this off-season. They have already locked away a chunk of their big name players for 2016 in the last month, but they went to another level this week. Ray Hughson medalist Josh Baxter, Chris Turner, Tom Thorsen, Billy Hicks Blake Bantoft, Jayden Young, Matt Daniel and Sam Walker have all recommitted for next year, and in a massive boost to their tall timber stocks, Jake Goldmsith will return home to Tigerland next year after a two seasons away at Wodonga. I don't think Labrador is going anywhere next year.
Tis the pre-season
There's no rest for the wicked. This week marks the unofficial beginning of the community football pre-season, with some clubs hitting the track last night.  As preparation for next season starts, there will be a few kilometres clocked up between now and Christmas.
Female footy is back
The Queensland female academies are also right back in the swing of things, with the Queensland senior female team starting their training program last Wednesday, and the Youth Girls Academy having their first run around together last night at Yeronga. Both teams have games relatively early on in 2016, so this period in the lead up to Christmas is vitally important.
Faure is Noosa's man
The Noosa Tigers have a new senior coach, and he arrives with a very handy resume. Sam Faure has packed his bags from Morningside to take the playing coach role with the Tigers in 2016 and 2017. Faure, originally from Portland in country Victoria, played 130 games for the Panthers, which included three flags, and has represented Queensland twice at senior level. Once he finds his feet in his first coaching role, Faure should do some very good things at the Tigers.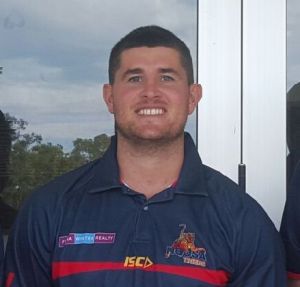 Bendigo Bank Oval gets a facelift
It's not just the players who are getting ready for 2016. Wilston Grange's home deck is getting a nice dose of TLC so it looks its best for next year. It might resemble more of a speedway than a footy oval right now, but come March next year, it will be looking schmick.

---
By Andrew Wiles
Follow @andrewjwiles